3D printing materials company Xtellar has introduced a new product aimed at large-format 3D printing. The company's bio-based EVA pellets, launched at RAPID + TCT 2023, have received a positive response for their flexibility and sustainability. Xtellar's EVA pellets are derived from sustainable raw sugar cane feedstock, making them an eco-friendly choice for additive manufacturing.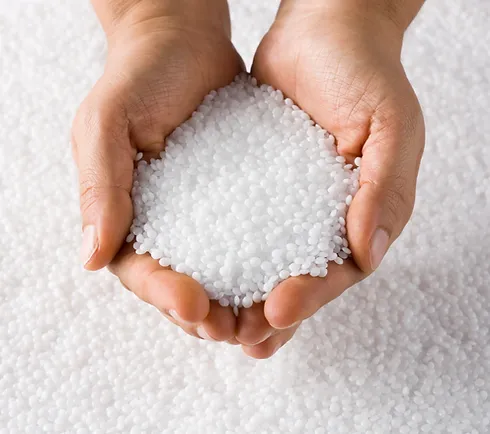 Xtellar's range of bio-based polymers represents a significant step forward in sustainable solutions for 3D printing. These materials have a lower carbon footprint compared to traditional fossil fuel-based options. The bio-based 3D printing pellets offered by Xtellar stand out in terms of sustainability, quality, and functionality.
"Bringing a wider variety of sustainable material options to 3D printing is one of Xtellar's core missions," said Jason Vagnozzi, CEO, Xtellar.
"In 2022, we launched the industry's first bio-based polyethylene and flexible EVA 3D printing filaments, and this year we continue our mission by launching the first bio-based flexible EVA pellets specifically formulated for large-format 3D printing applications."
Xtellar's bio-based EVA pellets are the first sustainable flexible material derived from raw sugar cane in the industry. This formulation provides a sustainable alternative to traditional TPE and TPU materials currently available. The eco-friendly pellets offer a unique combination of sustainability, flexibility, ductility, light-weighting, and moisture resistance.
You can see the specs of their new pellets below:
89 Shore A
Lightweight: density of 0.94 g/cm3
300% elongation in XY direction
100% bio-based polymer made from raw sugar cane
Hydrophobic material: no drying is needed
-36C glass transition temperature (great for low-temperature climates)
Controllable opacity and stiffness with external cooling
The introduction of Xtellar's bio-based EVA pellets reaffirms the company's commitment to a more circular and carbon-neutral future. They aim to meet the growing demand for sustainable 3D material alternatives and continue to innovate in this space. Xtellar's latest product addition holds great promise for the 3D printing industry and the pursuit of environmentally friendly manufacturing practices.
Come and let us know your thoughts on our Facebook, Twitter, and LinkedIn pages, and don't forget to sign up for our weekly additive manufacturing newsletter to get all the latest stories delivered right to your inbox.