What you need to know
Samsung's second-generation SmartTag tracker has appeared for its Bluetooth SIG certification.
Other than its model number, the listing details the existence of Bluetooth 5.3 connectivity.
This upgraded connectivity should usher in some better power efficiency and a stronger wireless connection.
Samsung's second-generation smart tracker has allegedly appeared for its Bluetooth SIG certification. MySmartPrice noticed the appearance of the company's next-gen tracker, which was listed as model number EI-T5600.
Unfortunately, the certification listing doesn't give us much to think about in terms of what new things we should expect. However, the listing clues us into the Galaxy SmartTag 2's Bluetooth 5.3 support.
Considering this is listed, the SmartTag 2 should feature some welcome upgrades in a couple of places over the Galaxy SmartTag+. Bluetooth 5.3 essentially brings in some more power management capabilities for the device. While not in use, the SmartTag 2 would consume much less power, effectively allowing its non-rechargeable battery to last longer.
The 2021 SmartTag+ featured Bluetooth 5.0 LE connectivity, and that only let its battery last for about five months before users had to procure another.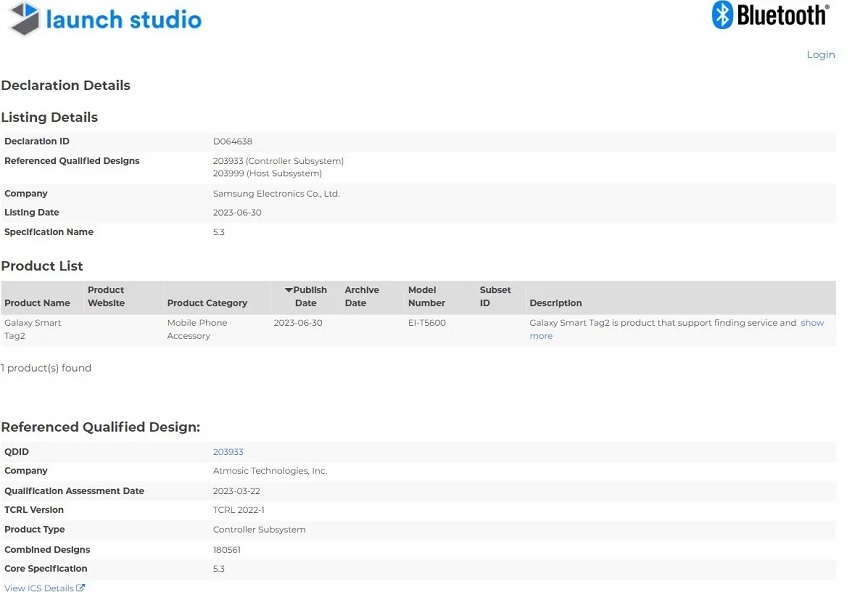 The SmartTag 2's wireless connectivity should also see improvements due to the existence of Bluetooth 5.3, which corroborates previous rumors about the next-gen tracker. Unnamed South Korean sources stated the company was working to deliver a longer wireless range backed by stronger security features for users.
It's also assumed that Samsung will continue to feature UWB (ultra-wideband) connectivity in its upcoming tracker for a more accurate telling of the location of your lost device. Rumors suggested the new tracker would also feature similar integrations with a user's SmartThings home ecosystem.
Lastly, with the Galaxy SmartTag 2 appearing for its Bluetooth SIG certification, a launch may be on the horizon. We are heading into July, which means Samsung's summer Unpacked event is closing in, where the company is set to launch a few new devices.
A newly upgraded smart tracker would go well paired with the company's upcoming Galaxy Z Flip 5 and Fold 5, which should be the stars of the show.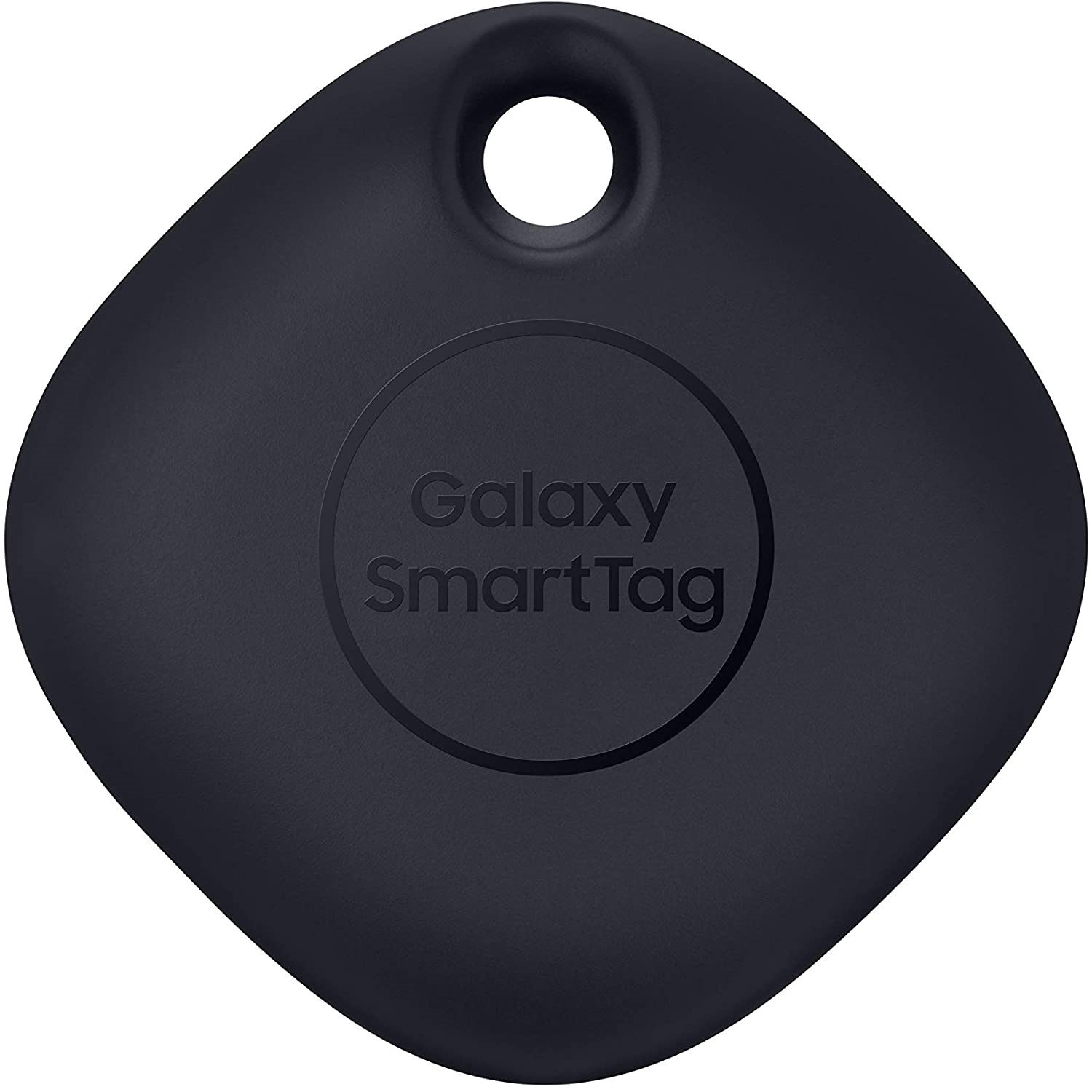 Samsung's Galaxy SmartTag+ features ultra-wideband connectivity for an accurate experience in locating lost items. Its non-rechargeable battery can last up to five months as it connects you to Samsung's large tracking network. The Galaxy SmartTag+ can even hook up to your smart home devices for some added convenience.