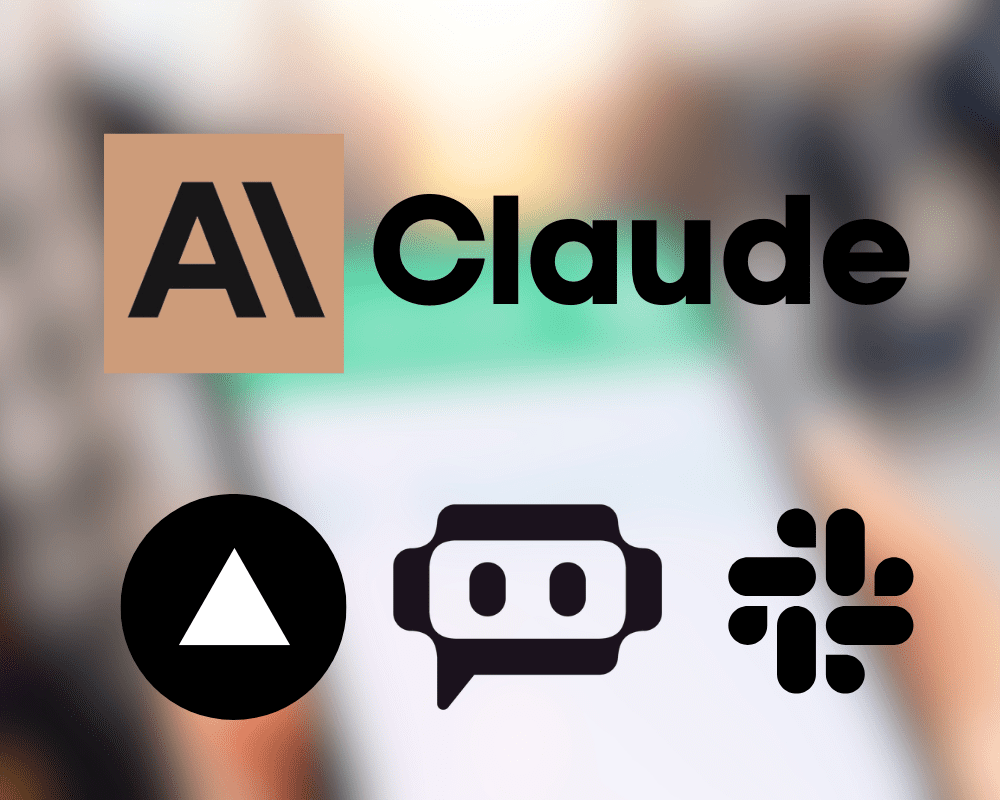 Image by Author
The AI model
Claude
has outperformed GPT-3.5 Turbo on multiple metrics, and its Claude-Instant-100k variant achieves performance close to GPT-4. In essence, you can expect a highly engaging AI conversational experience.
You can access and use Claude AI models for free through a few ways that are not yet widely known publicly. Anthropic is currently granting access to select companies and individuals to help test and improve the models.
Note: While Anthropic offers early access to Claude models through their API and applications, demand currently outpaces availability. Getting access to Claude may take time as Anthropic reviews applications and onboards partners gradually. There is no guarantee that all who apply will be granted access.
In this post, we will learn about 3 easy and free platforms that offer access to State of the art model Claude.
Vercel AI Playground is a free, easy-to-use tool that allows you to experiment with and compare various AI models, including commercial and open-source options. Through the AI Playground, you can interact with conversational AI models from companies like OpenAI, Hugging Face, Cohere, Replicate, and Anthropic.
To experiment with Anthropic's Claude models on the AI Playground, you first need to create a free Vercel Hobby account. Setting up an account only takes a few minutes. Once logged in, you'll have immediate access to Claude and other AI models within the AI Playground interface.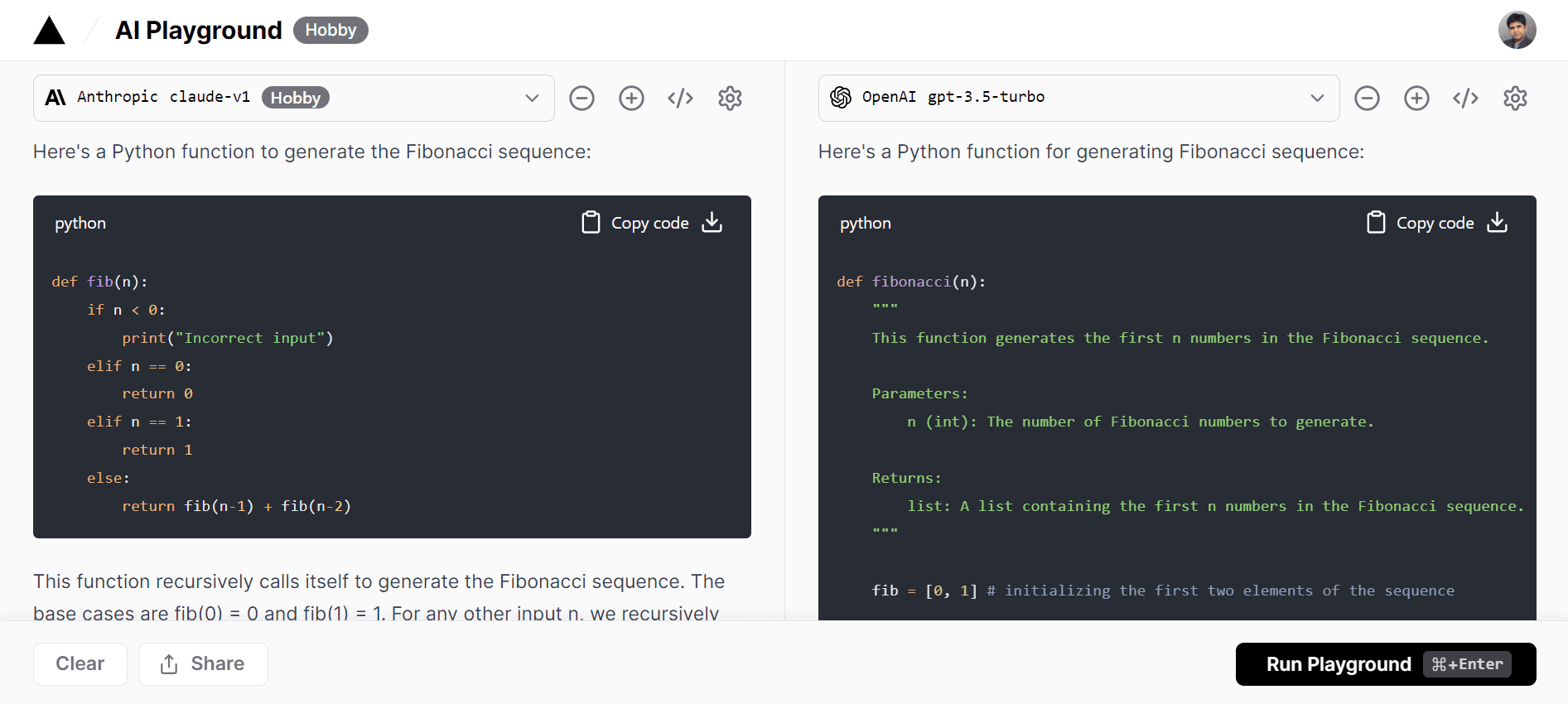 Image from Vercel AI Playground
Poe
AI is a free AI playground built by Quora that allows you to interact with AI conversational models. After setting up a free account, you can converse with models like ChatGPT, Claude, Sage, and other customized AI options within Poe. You can even create your own customized model by following the
guide
.
Some key advantages of Poe AI include:
Fast response times and high uptime.
No strict limitations on use.
Ability to customize AI using Caude models.
Suggestions for follow up prompts.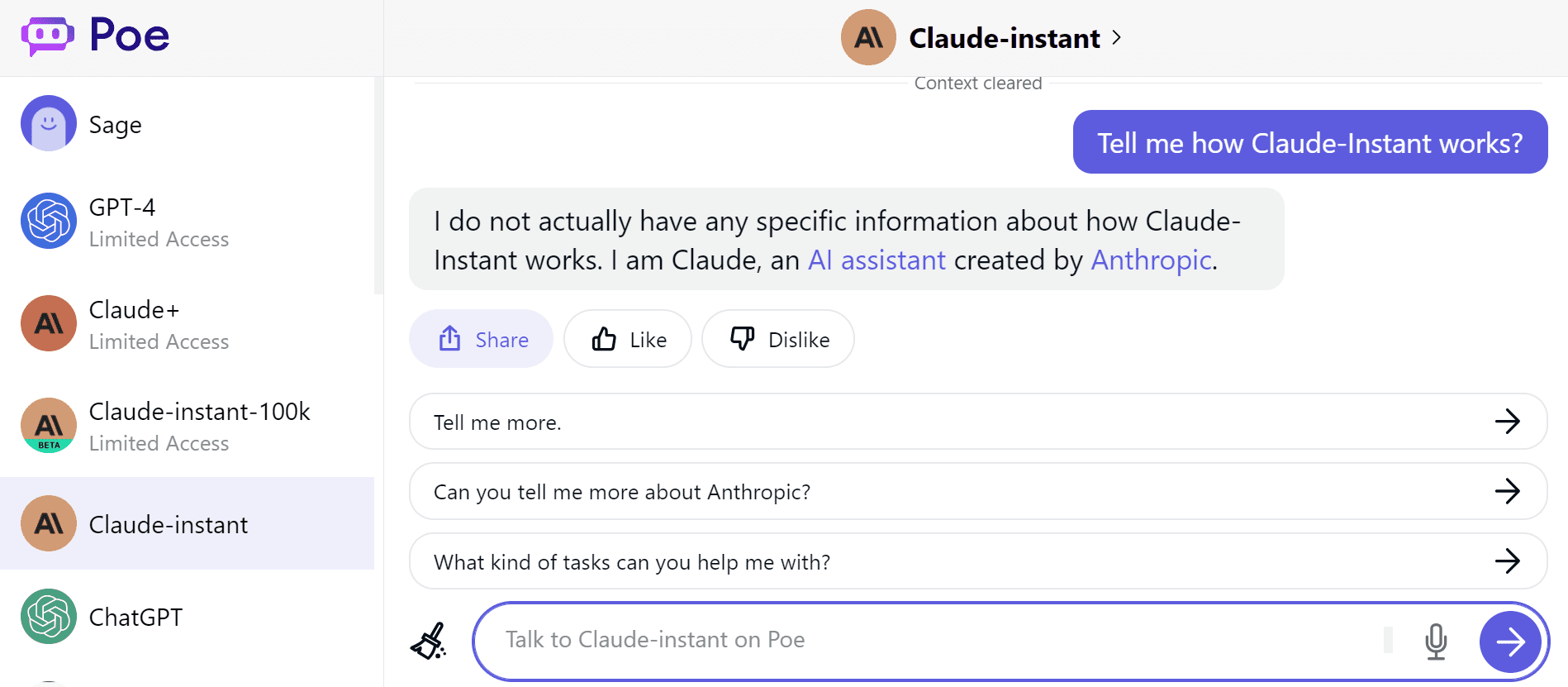 Image by Poe
Think of
Claude
as an AI assistant dedicated to helping your team. Speak to it simply and give clear step-by-step instructions for what you need. Claude can assist with writing summaries, generating ideas, answering questions, and more.
Install Claude in your Slack by:
Clicking the "More" button
Selecting "Apps"
Searching for "Claude"
Clicking "Add to Slack"
There are two ways to interact with Claude in Slack:
In channels and group DMs, mention @Claude in a message. Claude will reply in that thread for everyone to see. Follow up by mentioning @Claude again.
Send Claude a direct message (Private). Claude will respond back directly, just like messaging a coworker.
Give Claude specific tasks and it will do its best to assist your team efficiently.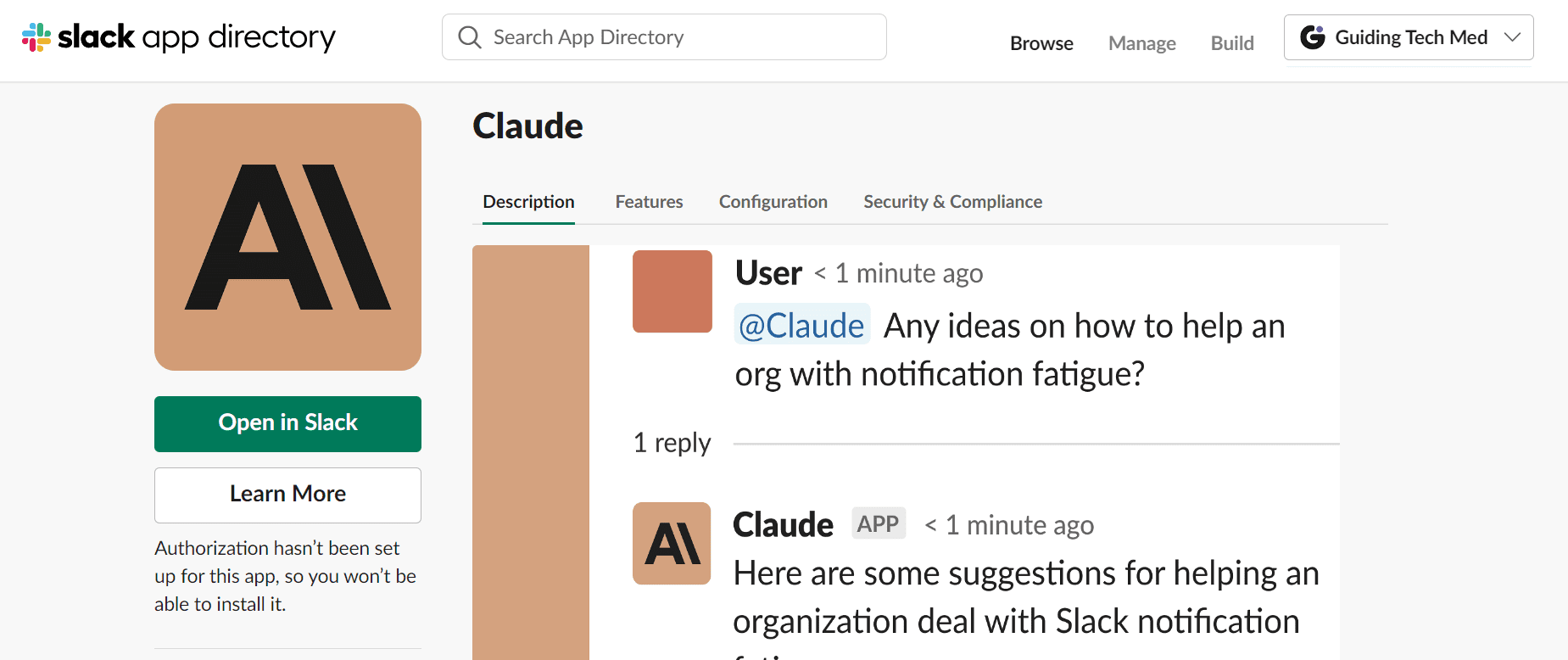 Image from Slack App
If you want to access a wide variety of paid, open-source and commercial conversational AI models,
nat.dev
is worth exploring. For just $5 in credits, you can test out all kinds of chatbots from Claude, to other models, all in one place.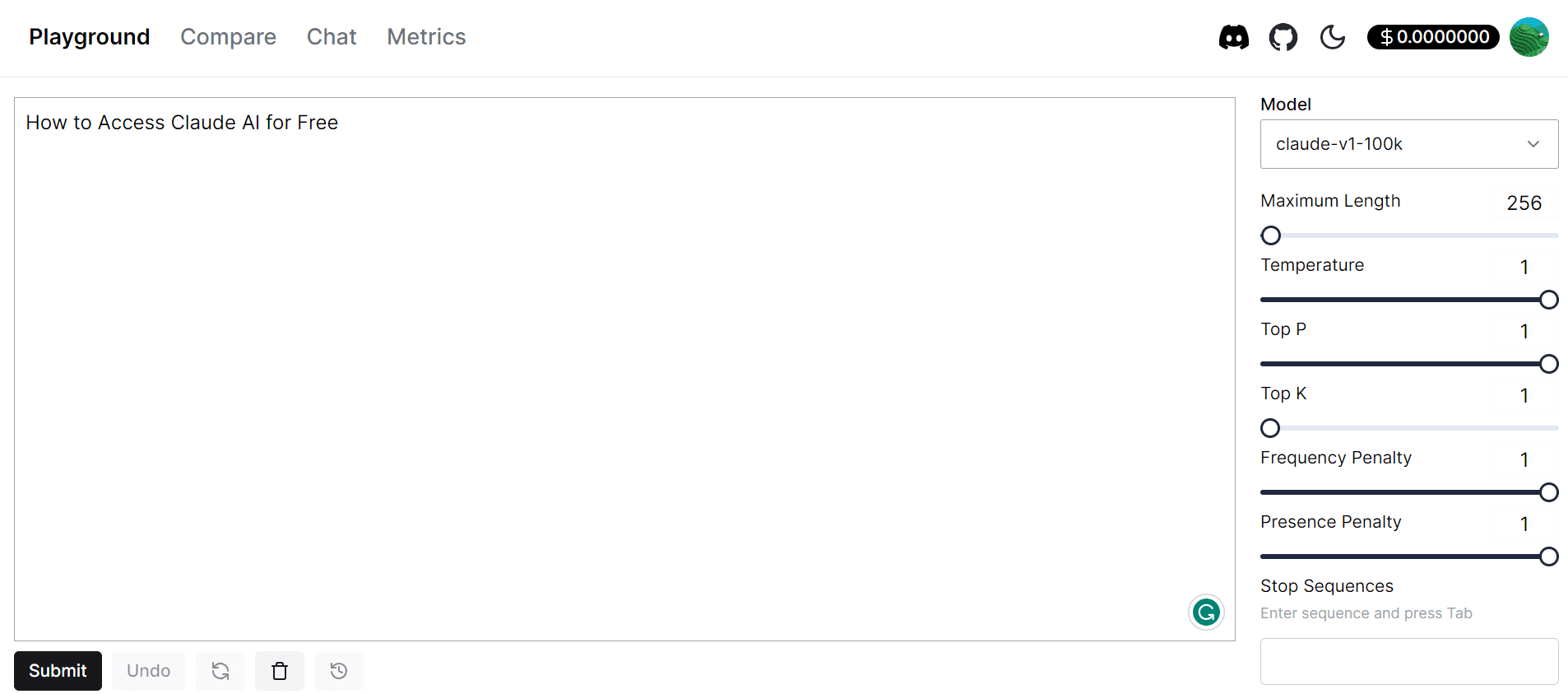 Image from nat.dev
Abid Ali Awan (@1abidaliawan) is a certified data scientist professional who loves building machine learning models. Currently, he is focusing on content creation and writing technical blogs on machine learning and data science technologies. Abid holds a Master's degree in Technology Management and a bachelor's degree in Telecommunication Engineering. His vision is to build an AI product using a graph neural network for students struggling with mental illness.